Sunday, February 28, 2010
12:53 PM
|
Edit Post
(Trigger alert: child loss mentioned)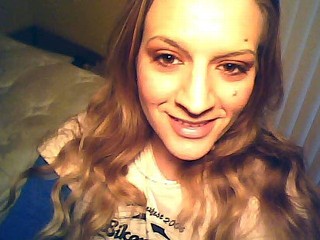 Angie Jackson, 27, is live tweeting her experience as she takes the abortion pill, RU-486.
I'm sure many of you have now seen the story about a mom who tweeted about the abortion of her second child (although she does not consider it to be a child).
Of course, this has sparked a raging debate. She's being called everything from a monster to a god.
She claims to have a medical reason for aborting, and that NOT doing it would kill her, though I can't seem to find a specific statement about what that condition is.
In any case, it saddens me that a woman who already has one precious child is taking such a tragedy so lightly. She claims to be tweeting it for "educational" purposes.
If there was ever a case of TMI, this is it for me.
"Cramps are getting a bit more persistent,"
Really? Thanks, why do we need to know that? Why the disrespect for life? Oh yes, she doesn't believe this to be a life at all. That's a whole other debate.
"But yeah I'm having an abortion right now. It's not that bad, it's not that scary, it's basically like a miscarriage."
So now having a miscarriage is not bad or scary? I'm sure a lot of people would beg to differ.
She also says

"

Definitely bleeding now,"

and

'I'm so fucking wiped. Having trouble sleeping obviously. Just took 2 more ibuprofin. Started bleeding a LOT more today"
I could wrap my head around this a bit easier if she was coming from the perspective of "I HAVE to have an abortion, and I'm here to let you all know that it really sucks and not to take such a thing lightly"
But no... All I see here is coldness. Like her message is basically 'Meh, no worries if you ever wanna get one, it's not bad at all'. Whether a person believes a fetus is a "real life" or not, can one not even friggin PRETEND to care that it sucks a little bit?! Even if it is only "potential" life to her, can she not at least muster a little dignity and discretion? Can you imagine someone tweeting their miscarriage in such a manner? Any loss of life is a tragedy to me.
I know that not everyone believes that a fetus is a life, but even for those people, do the following quotes
(straight from her personal blog)
not strike you as shockingly cold and immature? Maybe it's just me?
(emphasis mine) "I can't wait to get it over with and get back to being the writer, speaker, activist, silly, fun, girlfriend, mom I'd like to be, instead of the pissed off incubator I currently am. This is not a child; this is a squatter which could potentially become a child. Or kill me. Maybe even both. None of those are outcomes I'm frankly interested in.
This may sound... cold? At the moment, it's hard to care what anyone else thinks. I know this is the right thing to do in this circumstance, and I won't be regretting this later. I love my son & I'm glad I have him. When I was pregnant before, I *felt* like I was carrying a baby, the little boy I had always wanted. Right now I feel like I have a tapeworm or some kind of horrible infection. Maybe the hormones aren't working right yet or maybe I'm practical.
Whatever last minute doubts I may have had were squashed by spending yesterday in a crowded room (church auditorium, actually) with 600 special needs children, during my son's school field trip. Holy crap, am I glad I'm getting an abortion!"
I don't intend for this to be a pro-life vs. pro-choice debate. There certainly is a lot of that going on in other locations already. The thing that gets me with this situation is just her attitude about it all. If she doesn't feel bad about it, whatever, but must the entire world know the intimate details about how the "fetus" was "terminated" and that she doesn't give even a tiny crap about it?

39 comments
Links to this post

Blog Archive

My Blog List